You no longer have to put off new tyres, risking safety is now a thing of the past with easy ZipPay interest free repayments.

Are your tyres unsafe? Perhaps you are waiting for cheaper tyres to come your way?
Tyrepower has always strived to offer competitive prices on a wide range of tyres including premium and budget tyres but sometimes things pop up that push back the need for new tyres.
ZipPay has made tyre purchases a whole lot easier. Now available at Tyrepower stores all across Western Australia, buying tyres with 6 months interest free payments means you can get those tyres you most desperately need.
Quite often we hear customers requesting the cheapest tyre the store can provide and although all our tyres are of the best quality and have been purchased through the correct distribution channels, cheap tyres may not benefit the type of vehicle you drive.
ZipPay allows you to step your purchase up to something that will ultimately save you time and money in the long run. You can feel confident knowing that you and your passengers are safe with new premium tyres from Tyrepower.
What if you are not after new tyres but instead would like to freshen up your ride with a new set of aftermarket wheels, or perhaps a 4WD upgrade from one of our selected stores around Western Australia? Well, we can provide you with interest free options using ZipPay on these services too.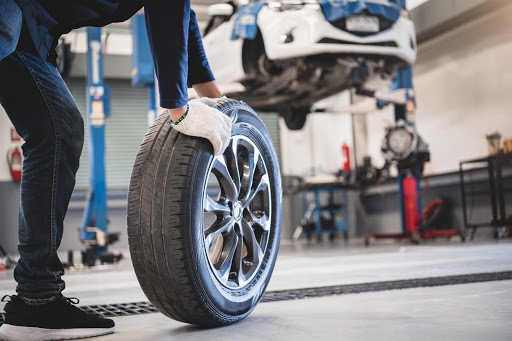 When you choose to use ZipPay at Tyrepower, this also includes mechanical and other special works that our experienced service technicians offer. Exhaust, suspension, brakes, steering and logbook servicing are just some of the services that our stores in WA offer using ZipPay.
So, how does it work? Simply make your purchase in-store as you normally would at the counter. Login to your ZipPay account using your web wallet and follow the instructions to Shop In-store. You can share the unique 6-digit code with your cashier or allow your retailer to scan your received barcode.
Alternatively, you can use your ZipPay app login to your account and select INSTORE at the bottom of your screen. You can then either provide the 6-digit code or allow your retailer to scan the barcode provided.
ZipPay is available across most Western Australia Tyrepower stores. To find a Tyrepower store near you, call 13 21 91 for more information about ZipPay and purchasing intore using this simple and easy payment method.