Road trip to Western Australia's Coral Coast.
Western Australia is where you will find the beautiful Coral Coast, this journey takes you 1243km from Perth to Exmouth. With a mix of sealed roads, gravel and a few challenging 4WD tracks, this trip is best taken over 10 - 14 days.
When you look at taking on a trip like this one, it's always a good idea to plan out fuel and servicing stops along the way. With 56 Tyrepower stores in Western Australia, you will find us in Geraldton, Dongara, Carnarvon and Exmouth. Each store offers a range of vehicle mechanical servicing, tyres and wheels, with 4WD accessories at selected stores.
Read on to find out where our Tyrepower stores are located and what we offer.
Whether you are a well prepared outback enthusiast or perhaps you've simply picked up a hire car at Perth Airport and are looking to get away up the coast, Tyrepower will get you there!
There are a number of great tyres suited to this kind of trip from leading brands including Toyo, Maxxis, Kumho, Mickey Thompson and Pirelli but generally, an All-Terrain tyre in a safe condition with plenty of tread will be the optimal choice to tackle the Coral Coast.
Let's start the Journey!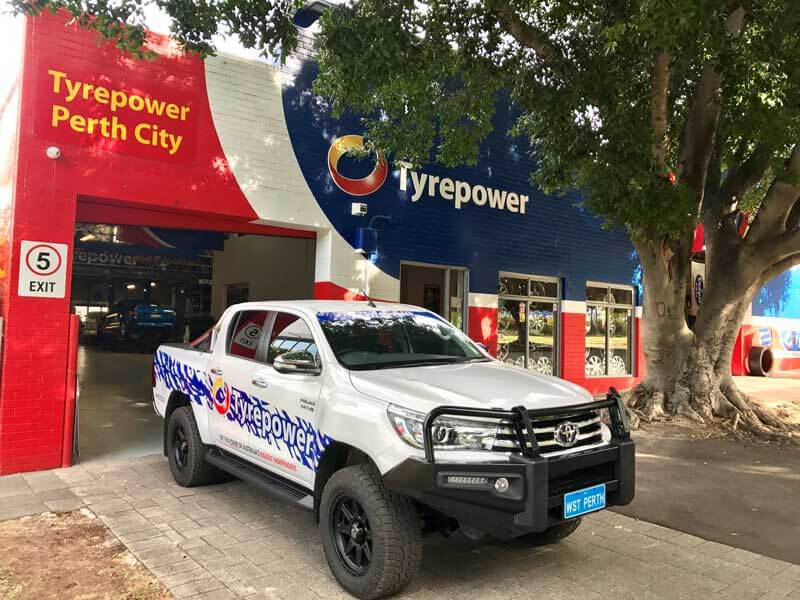 Perth City
Perth City Tyrepower
Beginning your trip up the Coral Coast starts in Perth. It is here that Perth City Tyrepower can inspect the condition of your tyres and other vehicle parts to ensure a safe and enjoyable drive.
Perth City Tyrepower has a huge range of services for both tyres and mechanical. Call the store today and let Perth Tyrepower prepare your vehicle for your next holiday away.
Services include:
Pickup and drop Off
4WD Accessories
Straightrak LFM
Agricultural tyres
Batteries
Brake repairs
Exhaust systems
Light mechanical repairs
Premium repairs
Steering repairs
Suspension
Truck tyres
Tyre fitting
Vibration control
Wheel alignments
Wheel balancing
Perth City Tyrepower also specialises in Road Force Balancing and 3D alignment with the latest in technology and equipment. Perth City is the best place to start any road trip in Western Australia.
Perth to Dongara - 351 Km
Pack the car or pick up the hire vehicle in Perth and head north up the Mitchell Highway, eventually turning off onto Indian Ocean Drive. The trip up to Geraldton is usually taken in one day but it isn't long before you are treated to what the west can truly offer. The Nambung National Park and the ancient Pinnacle Desert are only a couple of hours into the trip. It's worth spending the night at the Pinnacle Edge Resort and taking the 15 minute drive out to the Pinnacles for an amazing view at sunset.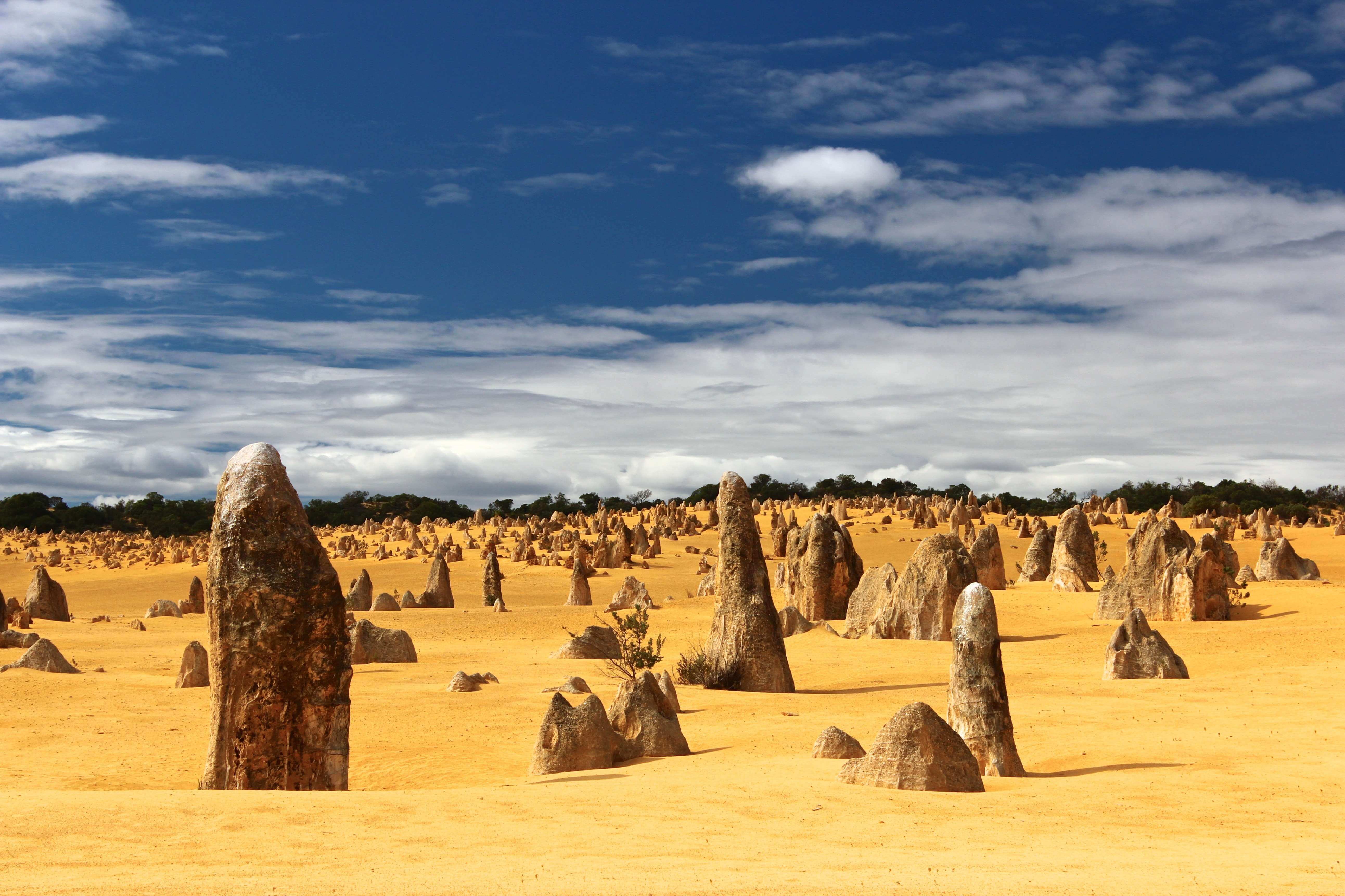 Dongara-Port-Denison Tyrepower isn't far up the coast. This is where Malcom, Magella and Stuart Brogden and their friendly staff can help you out with a wide range of vehicle services.
Services Include:
Tyres and Wheels
Mechanical servicing
Pickup and drop-off
4WD accessories
Agricultural tyres
Batteries
Brake Repairs
Exhaust systems
Puncture repairs
Steering repairs
Suspension
Truck tyres
Tyre fitting
Wheel Alignments
Wheel Balancing
Dongara to Geraldton - 65 Km
Geraldton is a 4.5hr drive north of Perth and is the only city on the Coral Coast. The surrounding area's take in Ellendale, Greenough and Cape Burney and is where you will find the pink salt of Lake Hutt.
Services Include:
Tyres
Wheels
Agricultural Tyres
Batteries
Brake Repairs
Exhaust Systems
Puncture Repairs
Steering Repairs
Suspension
Truck Tyres
Tyre Fitting
Wheel Alignments
Wheel Balancing
Geraldton to Kalbarri - 155 Km
The area around Kalbarri is home to some of the most popular attractions in Western Australia including Cape Peron, the famous dolphins of Monkey Mia, all within the Francois Peron National Park area.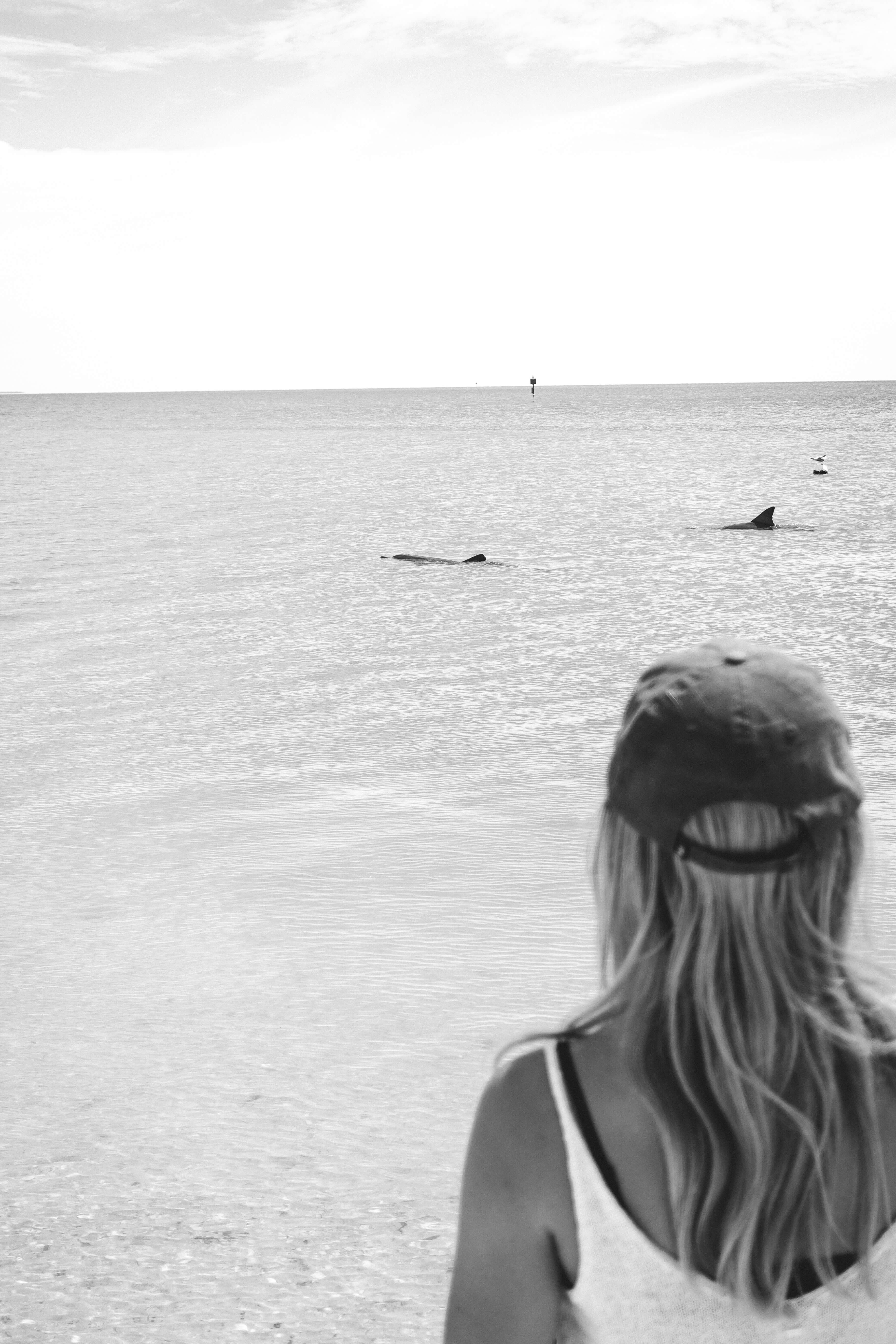 A 3.5 hour drive north to Francois Peron National Park can be easily achieved in a day but staying in one of the several accomodations in the area for the night is the perfect way to break up the trip and take in the local scenery.
Tyrepower has a store located in Kalbarri where you'll find everything you need for emergency puncture repairs to tyres and wheels.
Services Include:
Tyres
Wheels
Batteries
Wheel Alignment
Exhaust
Brakes
Truck Tyres
Suspension
Puncture Repairs
Kalbarri to Carnarvon 442.1 Km
Back on the road again and you are now 900km north of Perth in the small coastal town of Carnarvon. Canarvon boasts some of the best local seafood on the Western Australian coast. With a great marina, the port and wharf area of Carnarvon is teeming with top quality seafood outlets and restaurants.

Tyrepower Carnarvon is located at 58 Robinson Street with a great range of products and services.
Services Include:
Tyres
Wheels
Wheel Alignment
Caravan / Trailer Wheels and Tyres
ARB agents
4WD accessories
Brakes
Batteries
Logbook and Fleet Services
Exhaust
Mechanical Servicing
Carnarvon to Exmouth - 365.1 Km
The final leg up to Exmouth can take two very different paths around Lake McLeod. The coast road can be challenging beyond Quobba Station at certain times of the year and so a 4WD is recommended for this area.
It's worth being prepared to spend a couple of days in this area with a number of camping options along the coast. Blowholes Road is popular amongst surfers, anglers and adventurers with some world class surf locations and memorials including the HMAS Sydney II.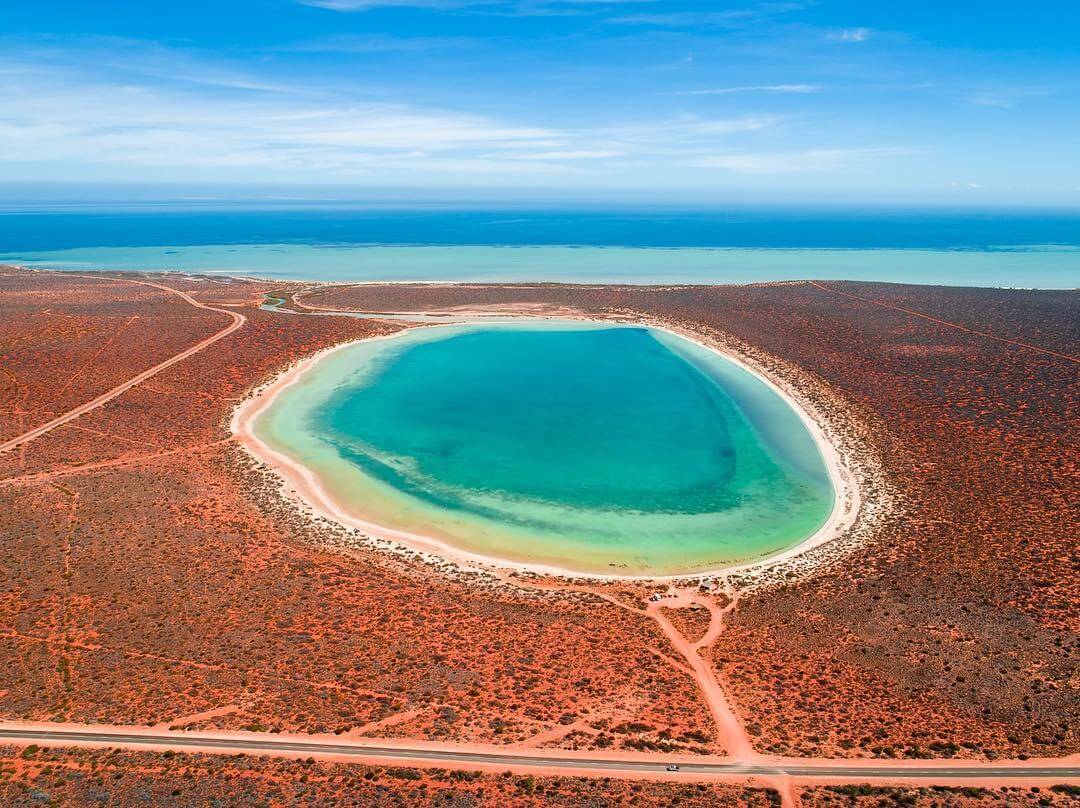 The inland NW Coastal highway is sealed and perfect for most vehicles which will have you in the Coral Bay area in a few hours. From there it's just a short drive up to the popular area of Exmouth.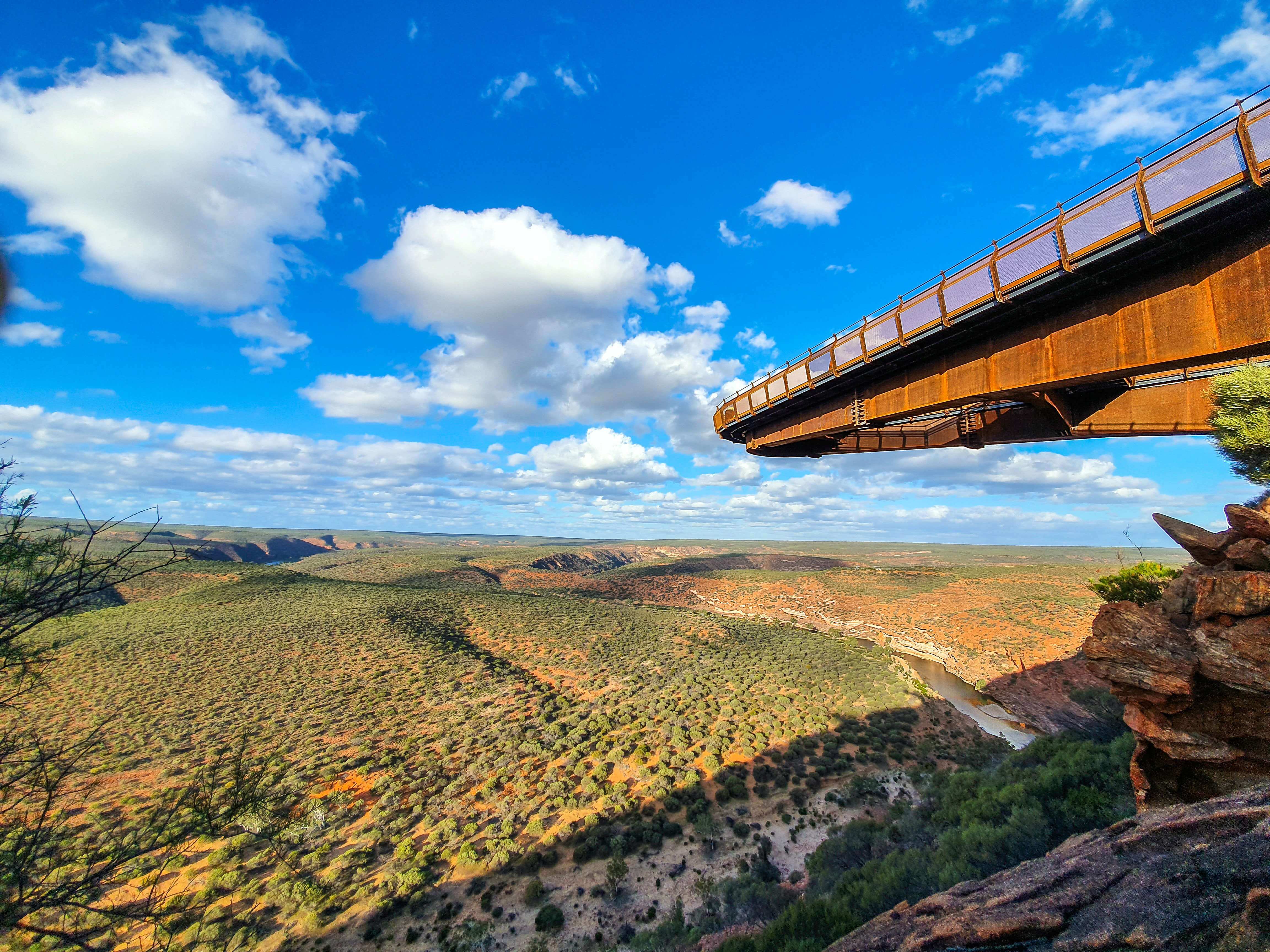 Attractions in Exmouth are some of the most unique in the country with whale shark tours topping our list. Whale sharks visit the area frequently and dive tours can be taken from the marina in Exmouth along with fishing charters and dive tours.
Exmouth Tyrepower is located at 315 Murat Road, Exmouth.
Services Include:
Tyres
Wheels
Batteries
Wheel Alignment
Exhaust
Brakes
Mechanical Servicing
4WD Accessories
Agricultural Tyres
Earth Moving Tyres
Suspension
Puncture Repairs
Towing
The Coral Coast is just one of many holiday destinations that you can take in Western Australia. For more information on where Tyrepower is located throughout the state call 13 21 91 and talk to one of our friendly staff.